PAY PER CLICK MARKETING (PPC)
Search Engine Marketing Agency
With Our State Of the Art SEM Services, You Can Instantly Increase Your Online Awareness With Paid Advertising.
Increased Online Presence Can Engage Audiences
Our PPC marketing services are among the best, and we can design ads for you that will not only drive more traffic to your website but also result in more sales for you due to our unique ad solutions and cutting-edge research methods.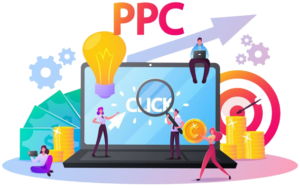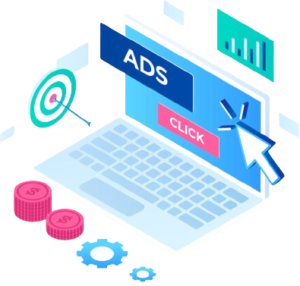 Google Ads Management Services
One of the best-paid search programs for generating ongoing new business is Google Ads (formerly AdWords), which drives quality pay-per-click (PPC) leads. While effectively controlling your monthly ad cost, it might be difficult to achieve top visibility in cutthroat industries.
To achieve the best results, a PPC campaign must be carefully managed over time. HSS Google Ads management services are created to focus on your target audience and utilize techniques that optimize ROI, minimize waste, and ensure that your ad budget is allocated exclusively to the most effective campaigns and keywords.
For optimal value and effectiveness, our Google Ad campaign method involves initial setup and optimization, followed by continuing reporting, assessment, and account management.
In today's world of fast-paced changes and the boom of digital marketing, we have seen the introduction of PPC marketing in business. PPC marketing is definitely an effective way of finding out what your audience wants, in terms of products and services. In PPC marketing the most important thing is monitoring and it includes campaign shifting and trend-based campaigns and all those ways that ensure that your allocated budget is not wasted. We keep a keen watch on your campaign to ensure that you receive the optimum amount of profit.